The Small Cottage ( Sleeps 2 )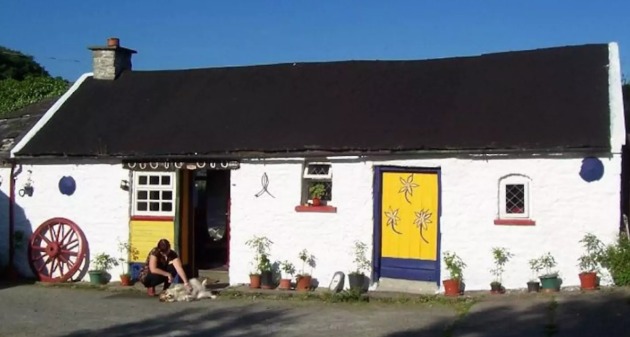 This little cottage has been described by regular visitors as "a little gem", "Romantic retreat"
etc.

Fully heated throughtout by electric radiators.
It comprises a sitting room, with the old roof beams adding that touch of a bygone era. There is also a small kitchen, and you then proceed into the bedroom, with its comfortable double bed, touch lights etc.
This bedroom is fully en suite with shower, wash basin etc. Here you will be assured of comfort, quiet, and the warmth of our hospitality.
Click here to book 'The Small Cottage' via AirBnb
The Ivy cottage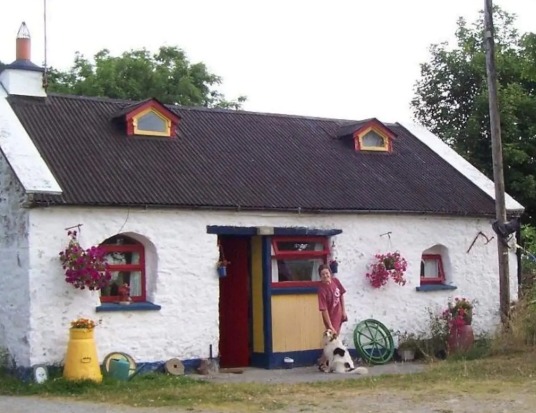 This is the ivy cottage which has been fully refurbished throughout.
It consists of delightfull sitting room, small kitchen, double bedroom en suite and also two upstairs bedrooms with single beds in each room.
There is a small toilet and wash basin facility to share between the two upstairs bedrooms.
The Sitting Room in the Ivy Cottage. Enjoy the warmth and ambience of an open fire !
Below; The Double Bedroom has a Built in wardrobe and is en-suite. It has a Double bed with electric blanket for that extra bit of comfort !
One of the Upstairs bedrooms with two single beds. There are two upstairs rooms with two single beds in each room. There is a toilet between the two !
Fairy Fort Farm Cosy Dormer Bungalow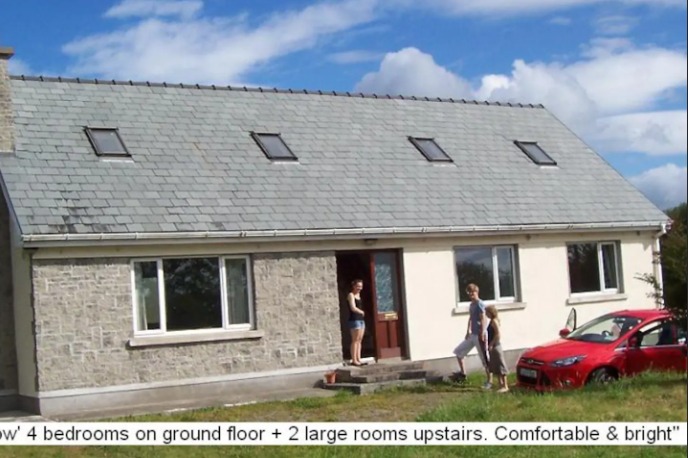 The 'Bungalow' which is like a family home is situated on a small farm at Summerhill, Borrisoleigh, with en-suite Double Private, private rooms, some with double bed and some with single beds. Also large 6 bed family room, upstairs. The Sitting Room is south facing with lots of natural light. The large bright kitchen is 'open plan' to the Sit.Room.
The WiFi This is free to guests, and the signal is good ! Free also is the access to the Visitor Farm !
Here you can visit our friendly animals, goats, pigs, chickens, ducks etc, at the farmyard. FREE to guests !
We speak English and Irish (Gaelic) and a little French and are also very interested in other languages and customs. We also love a singsong! There are local Pubs and Restaurants where you can enjoy a relaxing pint of guinness or listen to traditional music.
Make day trips to Rock of Cashel, Lough Derg, Holycross Abbey and many more Attractions.
Click here to book the 'Cosy Dormer Bungalow' on AirBnb
The Haven Cabin with Beautiful Views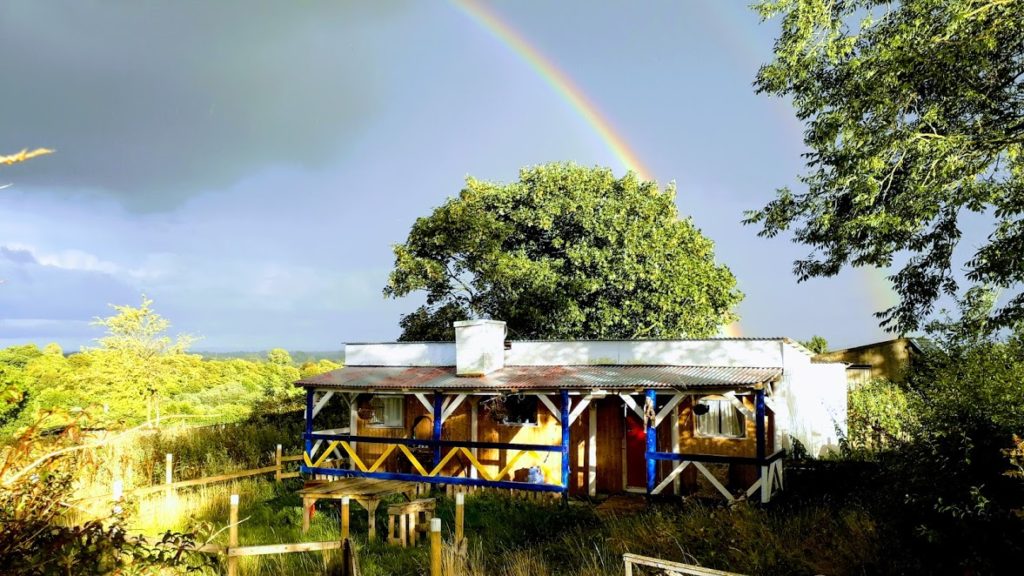 Enjoy a Bright airy view of Mountains and Countryside. Relax in this former mobile home. [ This place will actually sleep up to 6 people at a push ! ]
Lighting/ Heat by Electricity, meter read. Situated on FairyFort Farm,Free access to farm, animals, Walks, Streams, Small Waterfall, Tree House, Fairy Fort, etc
Here you have a peaceful retreat from all the hustle and bustle. With your own private lawned area at the front !
Guests will have Free access to the 'Visitor Farm', with all its attractions, Fairy Fort, 'Swearing Stone ', Walks, Animals etc.

Nearly Wild Camping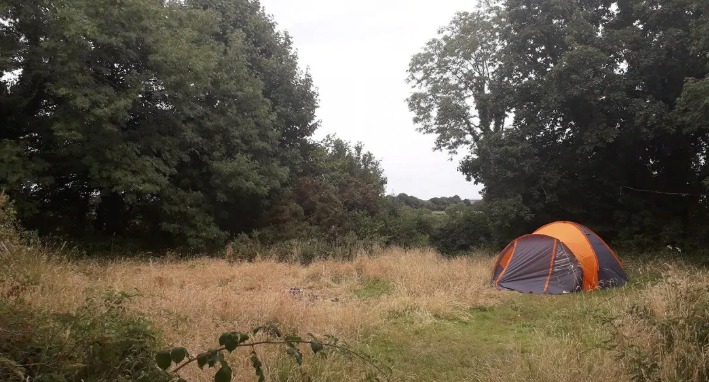 Go Wild Camping on the Fairy Fort or beside the little stream. This is Tranquility Reborn. Enjoy nature at its best. Love and respect the FairyFort, home of the Fairies and Leprechauns ! Visit the stream, and listen to the music of the little waterfall and hear the origins of ancient Celtic words, hewn directly from Mother Nature itself !
Avoid crowded campsites, pitch your tent at Fairy Fort Farm. Ideal for families, couples or solo travellers.

You can pitch your tent in the Fairy Fort surrounded by trees and sheltered from the breeze or down in the corner of the field beside the little stream. Amazing night skies with no light pollution ensure a wonderful star gazing experience. You can also pitch your tent in one of the fields and enjoy stunning views over the surrounding countryside. Enjoy visiting the animals, hens, geese, ponies, goats, sheep, rabbits etc. The farm is located in a quiet and peaceful location at the end of a cul de sac lane. No cars whizzing by at day or night make it extremely safe for young children and ensure a relaxed stay.